Vindicating the Public Interest through Civil Litigation.
---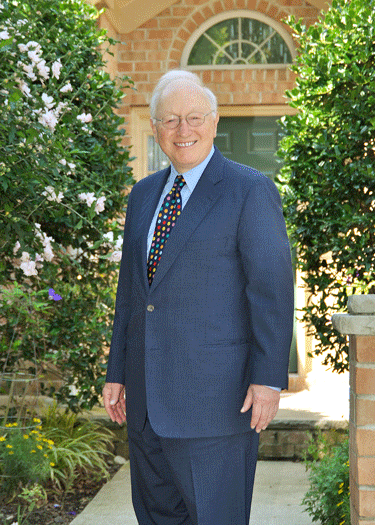 Most corporate insiders are faithful to their trust. Responsible civil litigation has played a crucial role in keeping many of them that way.
That's why after three decades of representing corporations (see Biography), I have dedicated my energies to representing victims of unfaithful corporate insiders. I represent plaintiff shareholders in suits alleging breach of fiduciary duty by corporate insiders.
I am solo, and my office limits itself to about two cases at any time. In all my cases, I team up with larger firms as co-counsel, but I am actively involved, hands-on, in all my cases. (See Description of Practice).
I actively represent, in Delaware Chancery Court, the shareholder plaintiff in a derivative suit challenging deceitful and costly (and allegedly illegal) boardroom intrigue by directors of the nation's largest public electric utility company.
I represent, in Florida state court, a certified class of frozen-out minority shareholders of a NYSE corporation whose 54% parent corporation forced them out in a merger for what we alleged was an unfair price, employing an unfair process. After four years of fiercely fought litigation, in September 2015, the court approved a settlement in which my team obtained for the certified class a cash recovery of $36.5 million, over 25% of the merger price already paid in 2013 when the merger closed. Any cash recovery in a case challenging a merger is extremely rare, and this cash recovery in a merger case is a record for Florida courts, exceeding the previous record by 300%. I chaired the group of five lead counsel firms representing the victorious minority.
I represent derivative plaintiffs in the HealthSouth derivative case now in its final stages in Alabama state court. The professional media have referred to In re HealthSouth as the "Granddaddy of All Derivative Suits" What's Next: the Plaintiff's Perspective -- The Granddaddy of All Derivative Suits and the most successful shareholders' derivative litigation of all time.
Recent highlights include (See Judicial Decisions):
Recovering (Sept 2015) $36.5 million in settlement for a certified class of minority shareholders of an NYSE company forced out in a merger. Any cash recovery in a case challenging a merger is extremely rare, and this cash recovery is a record for Florida courts in a merger case, exceeding the previous record by 300%. The recovery adds 25% to the merger consideration.

Proving at an of eleven-day bench trial (May 2009) that Richard Scrushy directed the accounting fraud at HealthSouth, and winning a $2.89 billion judgment against him based on his breach of fiduciary duty. This is believed to be the largest judgment against an individual in American history. The judgment, comprised entirely of proven economic (not punitive) damages, was affirmed by the Alabama Supreme Court (February 2011). Thus far, $36 million of this judgment collected, bringing to $106 million the total collected from Mr. Scrushy personally in three derivative suit judgments won on the merits; each of the three judgments were upheld by the high court of Delaware or Alabama.

Recovering (2009) $133 million in a cash settlement on the verge of trial from a Swiss-based investment bank based on a claim of aiding and abetting the wrongdoing at HealthSouth. This brought to $340 million the total recovered for and on behalf of the corporation, setting a record for cash recoveries in a shareholders' derivative suit in any American jurisdiction.

Prosecuting (2004-2009) and, after overcoming motions to dismiss (2009), settling (2010) a major derivative suit on behalf of the nation's leading insurance broker corporation against certain of its fiduciaries for alleged failure of oversight that enabled a kickback scheme to rage for seven years. Suit was a material factor in securing payment of $205 million by insurers to the corporation.

Winning (2006) and collecting (2007) a $52.8 million judgment against Richard Scrushy in Alabama, requiring him to give back incentive bonuses he received as CEO based on unjust enrichment theory. This is the first time that any American jurisdiction ever required a CEO to return incentive bonuses to his corporation, an excellent precedent for American corporate governance.

Winning (2004) and collecting (2005) an $18 million judgment against Richard Scrushy in Delaware.

Successfully challenging as unfair the price offered to minority shareholders of a regional insurance company in a force-out merger. Suit succeeded in obtaining 25% above the announced offer price.

Winning a contested class certification and judgment on behalf of class of forced-out minority shareholders of a public New Jersey corporation judgment adds 60% to merger price they otherwise would have received.

Winning a contested class certification and a summary judgment as to liability on behalf of a class of forced-out minority shareholders of a private Delaware corporation settlement adds 55% to merger price they received.
Enjoy your visit to our website, and please visit it often.
Frank P. DiPrima
Home | My Practice | Biography | Judicial Decisions | Publications | Contact |